Valve Plans 'Next-Gen' Steam Decks, With Multiple Games In Development
This site may earn affiliate commissions from the links on this page. Terms of use.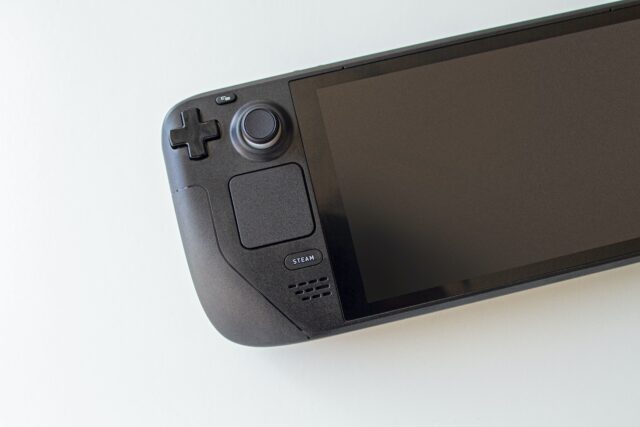 (Photo: Edgar Almeida/Unsplash)Valve, the one-stop-shop video game developer, distributor, and gaming hardware maker, has an exciting future ahead. According to developers, the company is already working on future iterations of its successful handheld console—all while preparing a handful of games for launch.
Last week we covered Valve's confirmation that there will eventually be a "Steam Deck 2." The company snuck this into an online booklet introducing its console to four new Asian markets, where customers can now reserve Steam Decks for the first time. But Valve was pretty vague at the time, saying the Steam Deck was "a multi-generational product line" that will someday come in "new versions." Now, in a new issue of Weekly Famitsu magazine translated by VGC, Steam Deck designer Greg Coomer has confirmed that future iterations of the console will come with some drastic changes.
"Unless something major changes, there will be a next generation of Steam Deck products in the future," Coomer said. "The theme, size, and shape will change, and it might even become a streaming machine. Development of the Steam Deck will continue." Later, Coomer mentioned this was because the Steam Deck is "an extension of the core Steam platform," which has "many other uses besides this handheld device." Developer Pierre-Loup Griffais expanded on Coomer's statement by specifying that battery life and optimization were top-of-mind for future versions of the console.
Another Famitsu-Coomer interview reveals that Valve—whose spotlight has understandably been focused on its hardware—has "a lot of games" in development. "Game development is very important to Valve. I don't know the exact numbers, but the percentage of employees involved in game development is high. A lot of people are involved," Coomer said.
The developer, whose face was one of many referenced for Half-Life protagonist Gordon Freeman's design, confirmed Valve "has more to say" about the beloved FPS franchise. Though this doesn't necessarily mean Half-Life 3 will be the next title Valve publishes, it does mean there might be more to Freeman's story beyond Half-Life: Alyx. Coomer also mentioned he would "like to make another Portal someday."
It's unknown whether Valve is focusing exclusively on established franchises or sprinkling in a few new ones. Before Alyx, Valve pushed out a couple of brief virtual reality experiences to promote its Index Controllers. Before that, it mainly focused on the next installments of a few popular titles, like Counter-Strike, Portal, and Left 4 Dead. Valve's one-offs, like Saliens, haven't been particularly popular…but that doesn't mean the company won't have something new up its sleeve.
Now Read: