Intel May Cancel Meteor Lake Desktop CPUs in Favor of Raptor Lake Refresh
This site may earn affiliate commissions from the links on this page. Terms of use.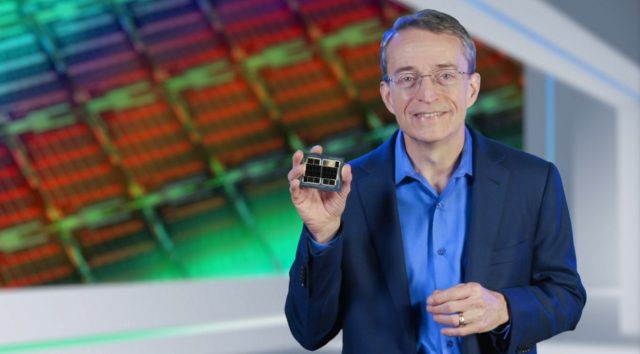 (Credit: Intel)Intel famously stalled out at 14nm for many years, allowing AMD to leapfrog it in the process with technology from TSMC. Now it might be experiencing that issue once again trying to make the jump from 10nm to 7nm.
Put another way, Intel is supposed to be launching its first tile-based CPU next year, aka Meteor Lake. This is the company's first disaggregated CPU, with different tiles built on differing processes. The CPU tile is supposed to be the result of a node jump, going from Intel 7 (10nm) to Intel 4 (7nm). It's a watershed product for the company as it transitions away from monolithic and hybrid designs to tiles. However, though Meteor Lake has already been delayed many times, it's now rumored to be cancelled. At least, the desktop parts are believed to be on the chopping block. Therefore, it might still launch at some point, but only for mobile.
The bad news for Chipzilla comes from Twitter user Raichu, a reliable leaker of confidential information, who says Meteor Lake for desktop is "maybe" cancelled because Intel sees it as uncompetitive. Intel had planned on offering only six performance cores, along with 16 efficiency cores. That was laid out in a previous leak of Intel's plans. As you recall, its current Raptor Lake flagship has eight performance cores, and 16 efficiency cores, so Meteor Lake would be a step backward. It could be true that Intel doesn't think it's competitive, and it could also be true it's delayed once again. It's not clear the specific reason for the alleged cancellation. However, it is now planning a Raptor Lake refresh in 2023, as we noted previously.
The leaked roadmap for 2023 above doesn't mention Meteor Lake. Instead, Intel will be offering a Raptor Lake refresh on a refined 10nm process. That should allow it to squeeze a few hundred megahertz out of the chips, and improve its efficiency a bit. The good news for Intel fans is it will use the same LGA 1700 socket it's currently offering. There were rumors that Meteor Lake would come out after Raptor Lake on a new LGA 1851 socket. That would give LGA 1700 only two generations of CPUs. Now it appears it'll be three: Alder Lake, Raptor Lake, and the Raptor Lake refresh.
As you recall, Raptor Lake only exists because Intel realized over two years ago that Meteor Lake was not hitting its development targets. That was confirmed by Intel, so it's not hearsay. Fast forward to now in 2022, and nobody would be surprised if it's still having trouble with it. Almost every article we've written about Meteor Lake has concerned delays. There were rumors it was cancelling the 3nm GPU tile from TSMC due to delays. Instead, it would use the company's existing 5nm node. It was also reported in July that Meteor Lake was delayed to the end of 2023. If you scroll up and look at those roadmaps, you can see Meteor Lake has disappeared from the 2023 timeline.
Now it seems like Intel feels Raptor Lake will be more competitive than Meteor Lake against AMD's upcoming offerings. That's expected to be more Zen 4 CPUs along with several V-Cache SKUs. Also, perhaps its current tile-based plans will be better for efficiency than outright horsepower. That would explain Meteor Lake being a mobile platform instead of for desktop. So Arrow Lake would take up the mantle on the desktop. That'll happen sometime in 2024 on Intel's 20A process. Arrow Lake is alleged to resume the 8/16 core count it's using currently.
In an October earnings call, CEO Pat Gelsinger made the following statement, according to Wccftech: "On Intel 4, we are progressing towards a high-volume manufacturing and will tape out the production stepping at Meteor Lake in Q4. Intel 4 and 3 are our first nodes deploying EUV and will represent a major step forward in terms of transistor performance per watt and density."
If that's true, that means Intel is already producing early versions of Meteor Lake right now. We'll have to wait and see if that's the case, but Intel doesn't usually respond to allegations like these.
Now Read: