Radeon RX 7900 XT PCB Illustrated Based on Insider Info
This site may earn affiliate commissions from the links on this page. Terms of use.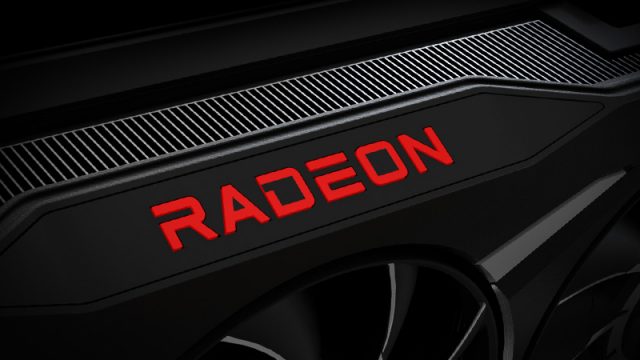 Over the past month or so we've been treated to a barrage of leaks about Nvidia's upcoming GPUs. On the AMD side of the fence, it's mostly been crickets. We've heard it'll be a seven-chiplet design, with one graphics compute die (GCD), and six multi-cache dies (CCD), but not much more than that. Some Twitter leaks surfaced, but you know how those can turn out. Now, all that has changed, as Igor's Lab has illustrated the PCB for the upcoming Radeon RX 7900 XT. Instead of rumors, he says his drawing is based on real information he's received. In order to protect his sources, it's an artistic rendering of the PCB in crude form, but it still provides some interesting information.
Igor says his "artwork" is based on real circuit boards and blueprints sent to him, but he can't share them for obvious reasons. So, feast your eyes on the image below. The standout feature for us is the presence of three eight-pin PCIe connectors. That would give the board a theoretical maximum of 450W of power (ignoring the 75W from the slot). That would be the exact same power requirements as the RTX 4090, according to leaks. However, Igor says the actual total board power will be "far below" 450W.
It's also odd that AMD isn't using the new PCIe 5.0 12+4 power connector. Nvidia was already using a custom version of it on Ampere boards. Also, the newly leaked RTX 4090 cards all have that connector. It uses a single cable to provide 600W of power, allowing for much cleaner cabling. If AMD is really going to require three cables from the PSU, that is a step backward. Also note this is the reference design, so it could change for partner boards with custom PCBs.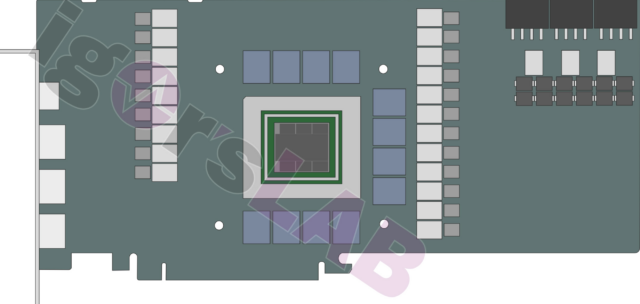 Another notable inclusion is 12 GDDR6 memory modules. This implies AMD will be taking the RTX 4090 head-on with up to 24GB of memory. As you may recall, it didn't bother with its 6900-series GPUs, which had a maximum of 16GB of GDDR6. Igor doesn't mention the clock speeds of the memory, but as always AMD has its infinity cache to help it out in terms of memory bandwidth.
The 7900 XT PCB features 21 voltage regulator modules (VRM), which is five more than that of the previous flagship. Igor says it has eight parallel power phases to provide power to the MCM modules and onboard VRAM. Overall, along with more power connectors, we see the board being provided with a lot more power as well.
The I/O panel includes one HDMI and three DisplayPort, but he doesn't say which revision they will be. It's expected they will offer HDMI 2.1 and DisplayPort 1.4a. One notable omission is USB-C, but we doubt anyone will miss it.
For now, that's all Igor has to share. There's more, he says, but things aren't finalized so a lot of specs are still up in the air. He also says companies like AMD and Nvidia like to leak false information as a smokescreen. This is why he doesn't participate in Twitter feuds over leaked specs. It all can change, but he says the info he posted here hasn't changed in a long time.
Interestingly, after pictures of the RTX 4090 leaked recently, an AMD employee tweeted, "bigger doesn't necessarily mean better." The tweeter is listed as senior director of marketing for AMD gaming, so he knows something we don't. The RTX 4090s that were pictured were all comically large, so it's safe to say AMD will be a bit more conservative with its design.
Will that doom AMD to failure this time around? We'll have to wait and see, but the company has promised to both increase power and efficiency with RDNA3, so it might have the upper hand in terms of using less power for similar performance. Whether games will care about that remains to be seen.
Nobody knows when AMD will launch its RDNA3 GPUs, but November has been rumored. That will allow its Zen 4 platform a bit of breathing room, as that's launching on Sept. 27. Nvidia will draw first blood on Sept. 20 when it launches its RTX 40-series, aka Project Beyond, at GTC.
Now Read: