AMD Flip Flops on Ryzen 7000 X3D Launch Date
This site may earn affiliate commissions from the links on this page. Terms of use.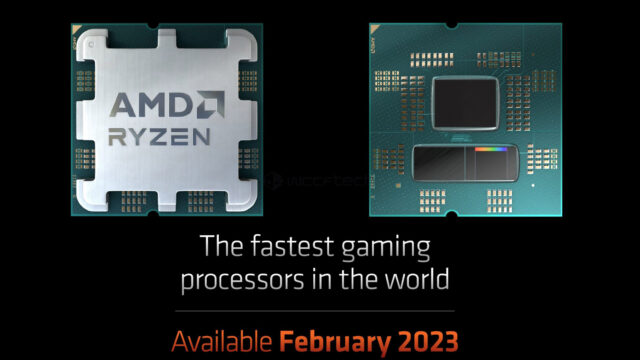 Well, this is awkward: AMD seems to be stuck in limbo regarding the upcoming launch of its highly-anticipated X3D line of CPUs. If you recall at the paper launch it said they'd arrive in February, and it conspicuously left out pricing information. This week the company revealed the actual launch date — Valentine's Day, Feb. 14. A V-Cache CPU would make a perfect gift for the AM5-toting gamer in your life, after all. However, now it's saying that was a mistake, and it has no launch date to announce. In one fell swoop, it's ruined a sacred holiday for gamers worldwide.
The internet's ears perked up this week when Overclock3D noticed that AMD had published a launch date on the spec chart for its X3D CPUs. Going to that page now the information has been removed. Apparently, whoever typed it into the box and hit "publish" did so in error. In response, AMD released the following statement: "As you know, today AMD.com briefly published a launch date for the Ryzen 7000X3D Series Desktop processors; however, that date is incorrect. We have not confirmed a launch date at this time. We will provide updates on the expected availability of these processors at a future date."
Now, we all make mistakes, but this is a bit concerning. It was surprising that AMD didn't reveal any pricing information when it announced the new CPUs. It was even more startling it didn't have a launch date for them either. That is, other than "February," as we've come to expect more from AMD on this front. That's just because when it launched Zen 4 it had pricing and a firm launch date, with none of this funny business. Besides, someone had to add that text box to the website, as it didn't exist before. They also had to type that date in, and we doubt anything goes live on AMD.com without people double- and triple-checking it. For now, we can only hope AMD is telling the truth, and they're not delayed.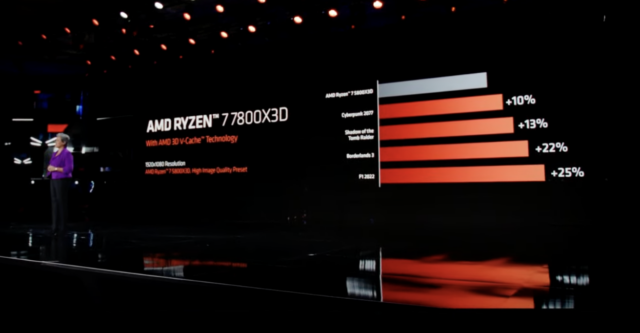 Regardless, it'll be interesting to see how AMD's V-Cache CPUs do against their Raptor Lake competition. Today Intel launched its new flagship, the 6GHz Core i9-13900KS as a bulwark against AMD's upcoming CPUs. It did the same thing with the Core i9-12900KS, as it launched about five months before the Ryzen 7 5800X3D. It was all for naught, though, as the V-Cache CPU still beat it in gaming tests. It's anticipated that will be the case once again, as gaming seems to be very receptive to additional L2 and L3 cache amounts. We'll have to wait and see this time around, but hopefully, the wait won't be too much longer.
Now Read: