Meta Announces Qualcomm Partnership for Custom VR Chipsets
This site may earn affiliate commissions from the links on this page. Terms of use.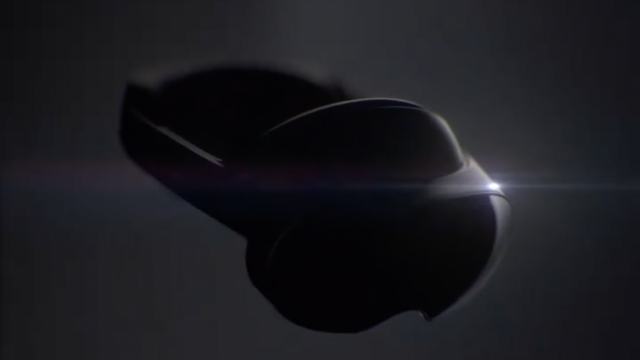 Despite deepening losses, Facebook parent company Meta is still full speed ahead with virtual reality and the "metaverse." The company is expected to release the premium Project Cambria headset in the coming months, but that's not the only thing on Meta's plate. CEO and founder Mark Zuckerberg made a virtual (non-VR) appearance at IFA 2022 with Qualcomm CEO Cristiano Amon to announce the companies would collaborate on new virtual reality chipsets.
This is far from the first instance of cooperation between the companies. Meta and Qualcomm previously linked up to work on the XR2 platform, which is the ARM-based chip powering the successful (and now more expensive) Meta Quest 2. This announcement marks an even closer relationship, which makes sense given Qualcomm's interest in the metaverse.
Mark Zuckerberg is so sure the metaverse is the next step for connected technology that he changed the name of his company. While the current iterations of virtual spaces are on the low-fi side, Meta has enough money and influence to drive the effort forward, and Qualcomm is uniquely positioned to provide the chips that will power future head-mounted displays.
Big news from @IFA_Berlin: @Qualcomm and @Meta are partnering on a new era of spatial computing, developing custom @Snapdragon #XR experiences for the Meta Quest platform. We're making the #metaverse reality. #IFA2022 #TeamQualcomm https://t.co/Q7QeHI6F9k pic.twitter.com/XY6aEDtVgF

— Cristiano R. Amon (@cristianoamon) September 2, 2022
The current Meta Quest 2 runs on the Qualcomm Snapdragon XR2 platform, which was designed for use in VR applications. However, it's still built on the same technology as the aging Snapdragon 865 mobile chipset. Designing new chips from the ground up for VR and metaverse applications could allow for greater focus on specific applications. "Unlike mobile phones, building VR brings novel multidimensional challenges in spatial computing, cost, and form factor," Zuckerberg said at the event.
This deal also makes sense when you look at the future of metaverse competition. Rumors point to Apple finally launching its much-anticipated VR headset in the coming year, and it may be the only device that can come close to Meta's offerings. For all the frustrations and laughable low-fi images of current pseudo-metaverse applications, Meta's VR hardware is leading the way. Even two years on, the Quest 2 is the best standalone VR experience you can get. The Apple headset will run custom silicon like Apple's other devices, shutting Qualcomm out from half of the next-gen VR market. The best way to get a piece of the metaverse is to join up with Meta. The chipsets created in the partnership will not be exclusive to Meta hardware, but they will have specific optimizations for what the company builds in the future.
Now read: