Apple Continues to Abandon Small Phones, Reportedly Cancels 2024 iPhone SE
This site may earn affiliate commissions from the links on this page. Terms of use.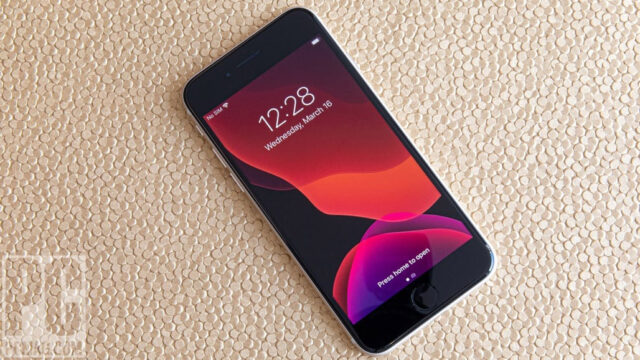 Apple's war against small phones will continue into the foreseeable future, according to Ming-Chi Kuo. The noted Apple analyst reported recently that the company isn't just delaying the 2024 version of its popular and diminutive iPhone SE, it's cancelling it. This could mean Apple will never produce a phone smaller than 6.1 inches ever again. The current iPhone SE is the only phone currently being offered by Apple with a smaller footprint and 4.7-inch display. If it never gets updated, it will truly be the end of an era for phones that could be easily used with just one hand.
News of Apple's plans was posted to the analyst's Medium account via Macworld. In the post, he says the supply chain has already received instructions to cancel the handset, giving you an idea about how far out these things are planned. He had previously reported it was going to be delayed, but now his sources tell him it's been 86'd entirely. The reason is Apple hasn't been selling many low-to-midrange phones in the past few years. It was previously reported that the current iPhone SE was selling so poorly that Apple reduced its production by 20 million units. The iPhone 12 and 13 Mini phones were also not popular, leading Apple to ditch the Mini version entirely for the iPhone 14 lineup.
So far ,Apple has offered three iPhone SE phones. The first (above) came out in 2016 with a 4-inch screen; the 2020 model used the chassis from the iPhone 8 with a 4.7-inch panel. The most recent version came out in 2022; it kept the iPhone 8 chassis but included the same internals as the iPhone 13 Pro. It's the only phone left in Apple's stable to offer TouchID instead of FaceID. With a starting price of $429, it remains by far the most affordable way to get into the Apple ecosystem. The iPhone 14 and 14 Pro models cost double that price and only go up from there.
The cancellation of the iPhone SE for 2024 is also a win for Qualcomm, as it will continue to provide 5G modems for Apple through the iPhone 16 at least. Apple purchased Intel's modem business in 2019 but has yet to get its 5G technology into any of its devices due to alleged delays, both logistical and engineering.
News of Apple cancelling its smallest phone come amid reports that its strategy to counter this trend is also not working out. Apple famously jettisoned the Mini phone for the 14 family in favor of a 6.7-inch iPhone 14 Plus. This phone has the same guts as the regular 14 but a bigger display and battery. The thought was obviously people don't want a small phone, so they must want a huge phone. However, that strategy is also not going to plan. Poor sales of the iPhone 14 Plus are causing Apple to reevaluate its iPhone 15 lineup. However, it'll likely return for the 15, as Apple tends to try something twice before taking action on it. With the iPhone SE, it took three swings, but it sounds like that was enough for Apple to pull the plug.
Now read: