Valve Steam Deck OLED Refreshes The Gaming Handheld With Better Visuals, Longer Battery Life, And More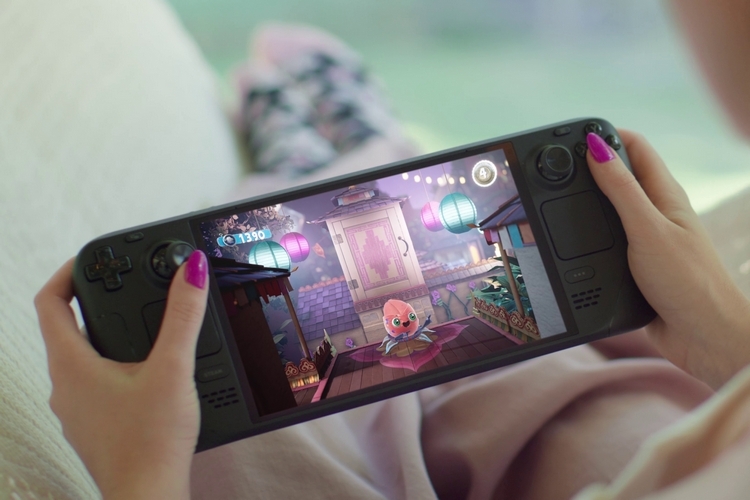 Back when it happened, Nintendo's mid-cycle refresh of the Switch felt like such a welcome upgrade, with the OLED screen, improved speakers, and overall better build quality allowing for a much more enjoyable portable gaming experience. That's right, moving to an OLED screen absolutely took things up a notch. It's why we're pretty stoked about the Steam Deck OLED, Valve's own mid-cycle refresh of their gaming handheld.
Yes, a mid-cycle refresh sounds a bit early for a device that's not even two years old. However, that's exactly what Valve is doing here, updating the Steam Deck not just with an improved screen, but a bigger battery, improved controls, stronger thermals, and a whole lot more.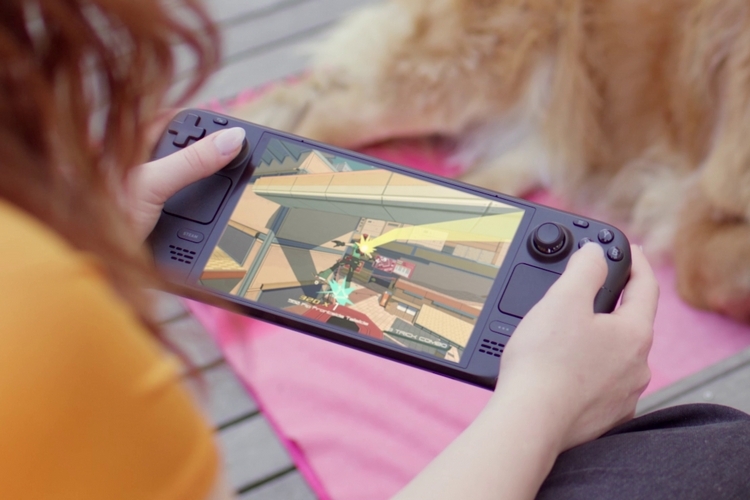 The Valve Steam Deck OLED swaps out the original seven-inch LCD for a larger 7.4-inch OLED that should bring expected improvements in picture quality, contrast, and response time. That's right, it puts a bigger screen on what's, essentially, the same enclosure, which sees thinner bezels to accommodate the larger display. It retains the same 1280 x 800 resolution, but further beefs it up with a 90 percent refresh rate, HDR, 110 percent of the P3 color space, and 1,000 nits of brightness (up from 400 nits).
It runs on a die-shrunk version of the custom 7nm AMD APU used in the original, creating a 6nm APU that's more efficient, albeit with similar CPU and GPU computing power, so overall gaming performance should be the same as the original Steam Deck. Along with it comes 16GB of DDR5 RAM, up to 1TB of SSD storage, and a microSD card slot for additional storage space, which, let's be honest, you absolutely need because of how big AAA games are nowadays. The new setup allows them to fit a slightly larger fan, so thermal performance should prove better than before, allowing it to stay cooler for longer, although we totally expect it to still heat up at some point.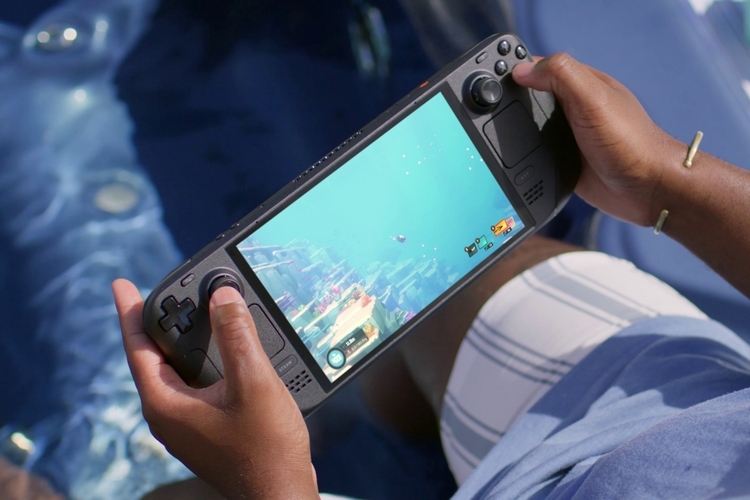 The Valve Steam Deck OLED has a 50Wh battery, a 20 percent upgrade from the original's 40Wh. The combination of the bigger battery, the more efficient processor, and the power-saving OLED panel should result in a 30 to 50 percent increase in battery performance. According to the outfit, that translates to anywhere from three to 12 hours of gameplay between charges, so while this still won't last you long if you're running a resource-heavy game, it should allow you to play a bit longer than its predecessor. The device can recharge from 20 to 80 percent in around 45 minutes.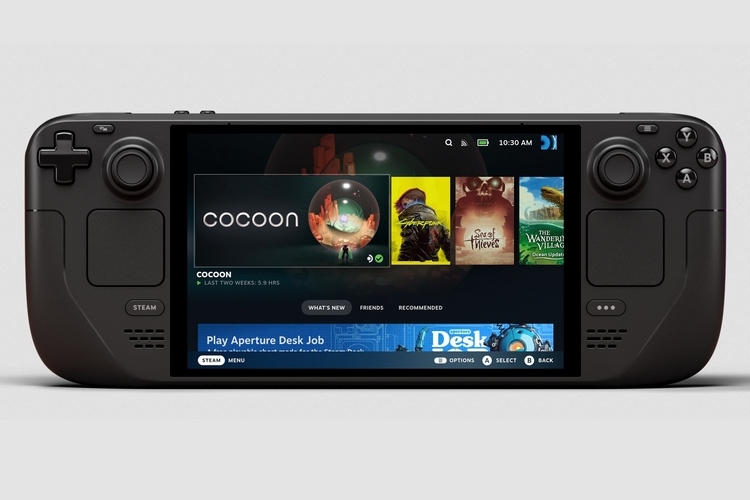 The device also gets slightly taller thumb sticks, sharper touchscreen haptics, and Wi-Fi 6E with increased bandwidth, so they made quite a few improvements on a number of fronts. Other features include gyro controls for more precise aiming, four assignable paddle buttons in the back, and stereo speakers with embedded DSP.
The Valve Steam Deck OLED comes out November 16, priced at $549 for the 512GB model and $649 for the 1TB model. Sadly, there's no 256GB option for the OLED, as that's reserved for the entry-level LCD version, which costs $399.
Check It Out