The Best Tech Gifts for Teen Girls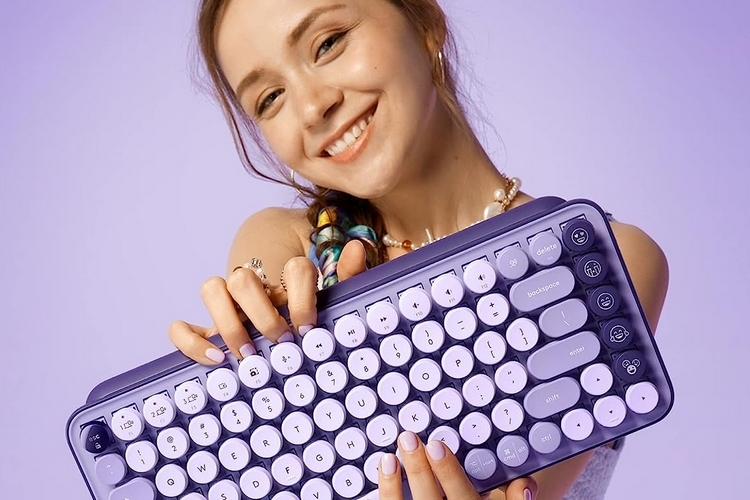 It's notoriously hard shopping for teenage girls. Whether they're in middle school, high school, or college, finding gifts that they will actually like is not going to be easy. It's why many people simply resort to gift cards and even cash to keep things simple.
In case you want to temporarily refrain from the allure of the latest and greatest gift voucher for this year's presents, tech gifts can make for a great option for teens. Tech is one of the things today's young people know very well, having been born into it, after all. They grew up playing on phones, exercising on fitness mirrors, and being exposed to electronics in ways that were unavailable to previous generations. Suffice to say, technology and everything that comes with it is an integral part of their existence.
What makes a good tech gift for teen girls? Mostly, it's something they will find useful. Whether it's an accessory for their phone, a gadget for their nightstand, or an electronic tool for their hobbies, you want to get them something that actually aligns with their own personal taste and interests. It can be expensive or economical or something in between, but if it's something that stokes their passion and drives their interest, the it becomes something they're more likely to appreciate.
Obviously, there's no one size fits all here, so it's important to know your recipient reasonably well. With a little thought and a bit of looking around, though, you should be able to get excellent tech gifts that won't end up tucked in a box under the bed, never to be touched again.
If you need some ideas, we rounded up some of the best tech gifts for teen girls right here.
Leclstar Photo Clip 17-Feet String Lights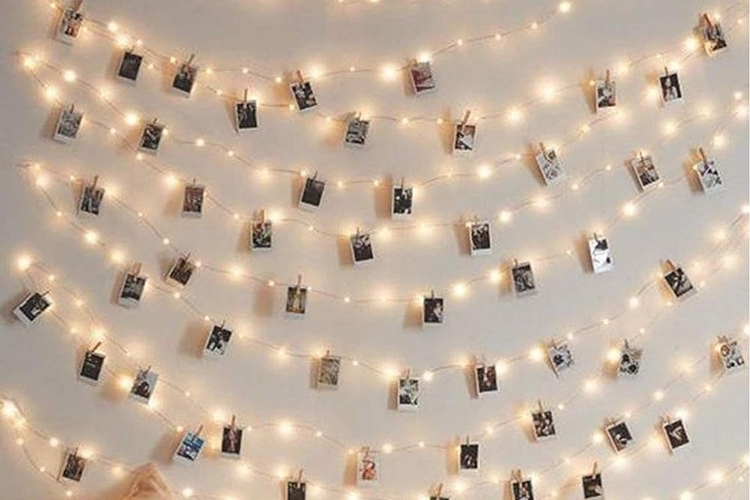 If your teenage recipient likes to keep physical photos, this string light offers a really fun way to show them off on her bedroom wall. Measuring 17-foot long, itt comes with 50 LEDs to illuminate any area of the room and 50 clear clips that they can use to put any photo they want along the length of the string. The LEDs are fixed onto the string, with a 10 cm distance between each bulb, but the clips can be placed on any section, so she can get as creative as she wants showing arranging her photo display. It requires three AA batteries to power the lights.
JBL Clip 4 Eco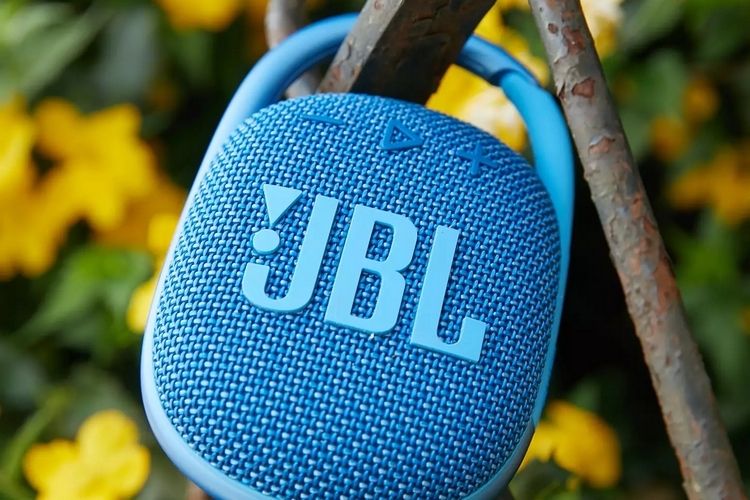 Portable speakers always make a great gift for teens, as it lets them enjoy their playlists and podcasts without tying them down to a power outlet. This one's especially nice with the integrated carabiner that allows it to be easily attached to bag straps and belt loops, while the compact size makes it hassle-free to bring anywhere with you. This is the Eco version, by the way, which uses recycled materials for the housing (100 percent recycled fabric grille and 90 percent post-consumer plastic), all while being equipped with the same 30W JBL speaker with rich sound and punchy bass. Yep, this little thing houses 30W drivers. Designed for use on the go, it's also waterproof and dustproof to IP67 standards, making it perfectly safe to bring around pools and beaches once it starts getting warm again.
Cooluli Bedroom Mini-Fridge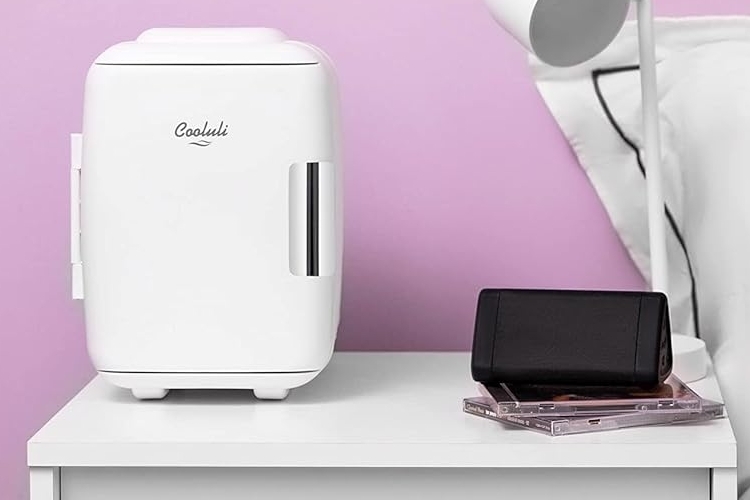 Yes, this is one tiny fridge with its four-liter capacity. Apparently, though, that's enough to let it fit six cans of your favorite beverages, allowing you to stock up on a six-pack of your favorite soda, juice, or energy drink right in the bedroom. No more running downstairs to get a drink the next time you get thirsty while bingeing a show on Hulu – just stride on over to the little fridge and quench that thirst. It runs ultra-quiet at just 28 db, while cooling the contents to 40 degrees below ambient temperature to keep them properly chilled. Other features include a warming setting (149 degrees), a carry handle on top, and a weight of just 4.1 pounds, so you can move this around the house if you want to spend time in another room for the day.
Logitech POP Keys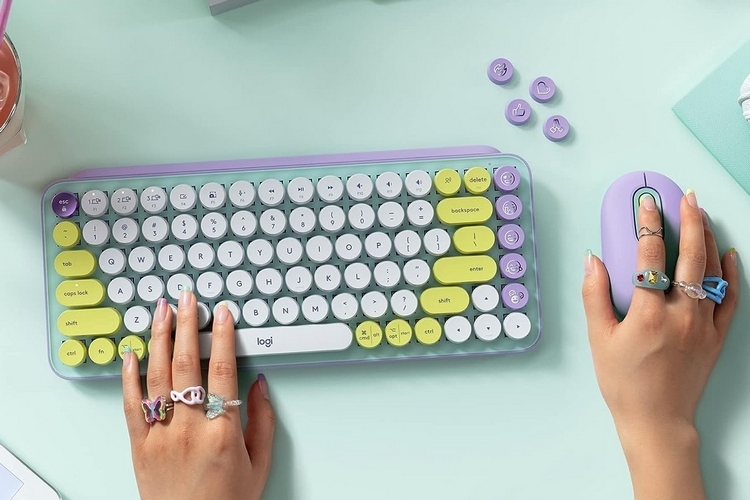 Yes, that colorful peripheral is an actual mechanical keyboard designed to bring the pop and crackle of old-school typewriters to your digital tirade, complete with keys that mimic the aesthetic of those turn-of-the-century typing machines. It's a popular gift for teenage girls because of its colorful styling, which brings fun, playful vibes to the usual doldrum of PC accessories. Heck, it even has emoji buttons on the right side for quickly bringing up your favorite emojis onscreen. This is a wireless keyboard, by the way, which can pair with devices either using Bluetooth or a Logi Bolt USB receiver, with the ability to work with not just Windows and Macs, but also Chrome OS, Android, iOS, and iPadOS. Even better, it can pair with up to three devices at a time, allowing you to quickly switch typing between your laptop, your phone, and your laptop. They also offer a bundle with a matching mouse and wide mouse pad.
Polaroid Hi-Print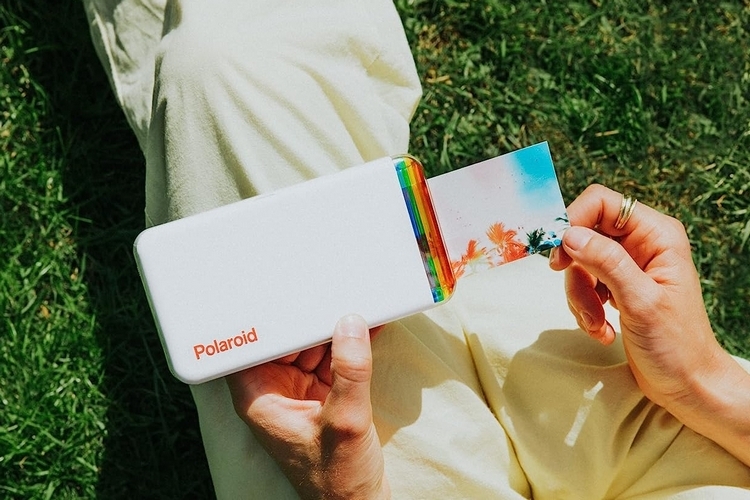 Most teenage girls use smartphones as their primary device for taking photos. That's not surprising, since modern phones take amazing quality pictures. Problem is, phones don't have a built-in printer that can turn their favorite captures into physical photographs. A portable photo printer can take on that task and this is our favorite of the lot. Polaroid's photo printer produces the best quality prints in the category today, cranking out pictures that are more detailed, look more vibrant, and feel more alive than most other portable photo printers. Sure, the paper cartridges are a bit more expensive at around $49 for 60 sheets, but it's still well under $1 each and the quality is so much better. This is a dye-sublimation printer, by the way, so it takes four passes to finish a 2 x 3 inch print, which takes around 50 seconds. We love everything about the pictures, from the aforementioned print quality and the edge-to-edge print to the water-resistant photos and peelable adhesive backing, so you can use it as a sticker.
Primetek Makeup Vanity Mirror with Lights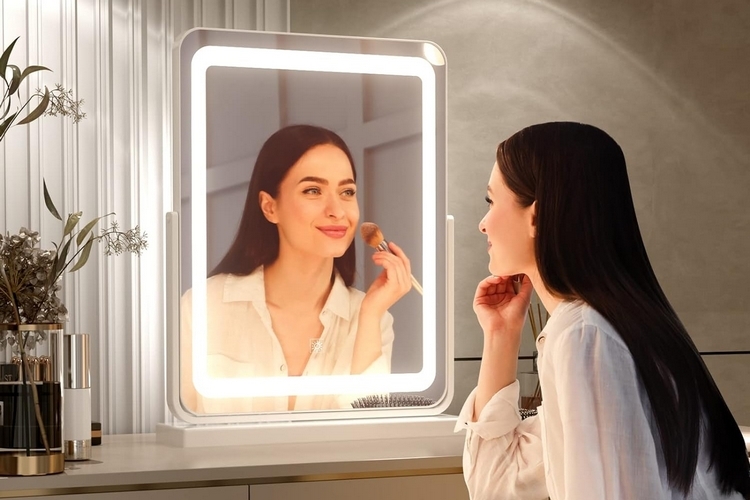 Every teenage girl deserves a vanity mirror in their dresser and Primetek makes a terrific one with some basic but nice tech in tow. This model measures 18 x 22 inches and comes with an embedded LED strip on the sides to provide illumination, which is a lot sleeker than those traditional vanity mirrors with their round LED bulbs. Even better, the light is dimmable from 20 to 100 percent brightness, so you can adjust as needed, all while offering three color temperature settings in either warm white (2700K), neutral white (3500K), or cool daylight (5500K). There's also a memory function, so it will remember the last setting you used, so you don't have to make adjustments every single time. Features include a durable aluminum base, shatter-proof silver-coated mirror glass, 360-degree tilt adjustment, and an included small 5X magnifying mirror that you can attach onto the vanity mirror surface.
XP-Pen Artist 10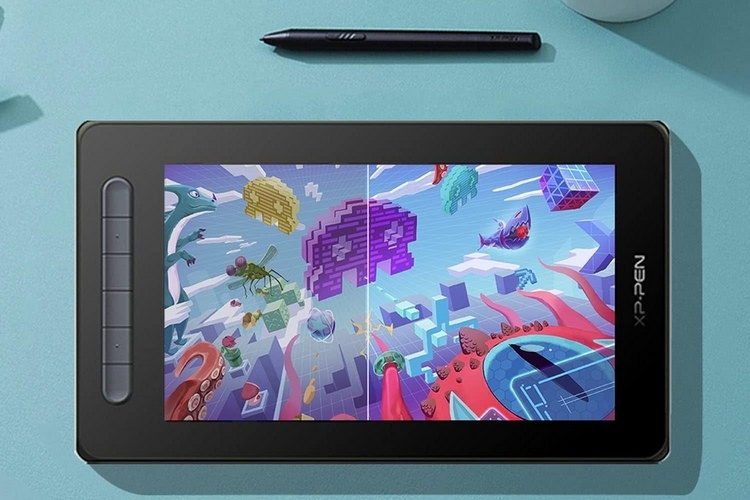 If your teenage recipient has an artistic streak, maybe you can help encourage it with this entry-level drawing display, which gives them a 10-inch screen that capably replicates whatever's on your monitor while offering a drawing surface that replicates the textured feel of paper. The IPS display comes with a 120 percent of sRGB color space, so you can see precise colors and details clearly, with 220 cd/m2 brightness, a 1,000:1 contrast ratio, and a 178-degree viewing angle. The screen is fully-laminated with an anti-glare film, by the way, so you can see the images onscreen with no trouble, regardless of the ambient lighting, while the included stylus provides 8,192 pressure sensitivity levels, so it delivers the sketching feel of traditional pencils and brushes. It works with Windows, macOS, Android, Chrome OS, and Linux.
Therabody Theragun Mini 2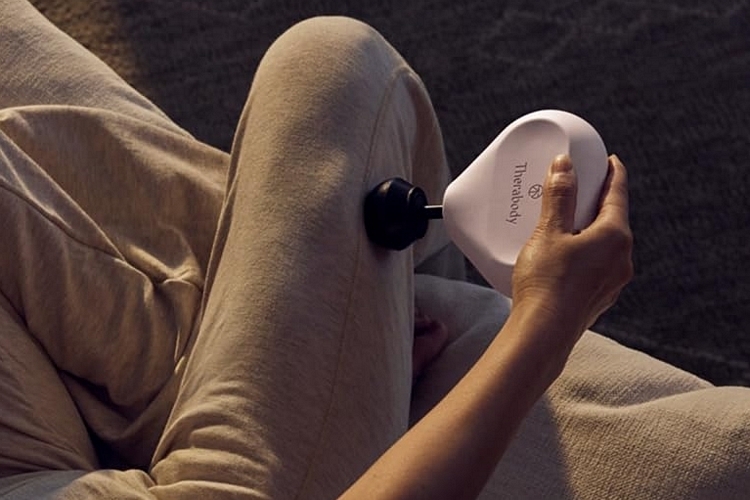 For the athletic teen recipient, this portable massager offers the same pulsing massage that relieves aching muscles and boosts recovery as its bigger counterparts, all while coming in a size that easily fits in many purse bags, making it easy to bring to your training sessions. It has a teardrop shape that's a lot easier to fit in bag pockets, 12mm amplitude that's on par with larger pistol grip massagers, and three speed settings, so you can it can offer both gentle rubs and harder massages alike. This 2nd-gen version can be used on its own or paired with an app, which comes with preprogrammed routines that you can activate to treat specific aches and pains on different body parts, apart from being compatible with all of the 4th and 5th generation attachments from Therabody, so it's just as versatile its bigger counterparts. Its rechargeable battery, by the way, can keep it running a full two hours straight, so this is a pretty powerful recovery tool in a really compact package. Oh yeah, it comes in desert rose color, too, in case your recipient will prefer that.
Hatch Restore 2 Sunrise Alarm Clock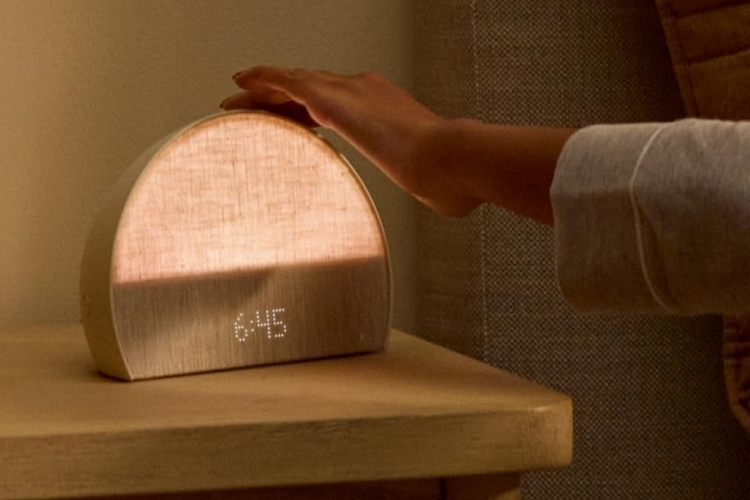 More likely than not, your teenage recipient goes to school and an alarm clock has long been an indispensable tool for students who don't want to be perpetually late to class. Those loud, ringing alarm clocks, however, are outdated tech nowadays, with gentler sunrise alarms taking their place on the nightstand. This device is a combination of a sunrise alarm clock and a sound machine, allowing it to help you sleep at night with white noise (or any of the other available sounds) while waking you up every morning with a gradual light accompanied by nature-inspired sounds. You can set the sounds, light colors, and alarm schedules right from the companion app, which helps keep the device itself simple and unassuming, so it offers little to no distraction while it sits at your bedside.
Shark HD430 FlexStyle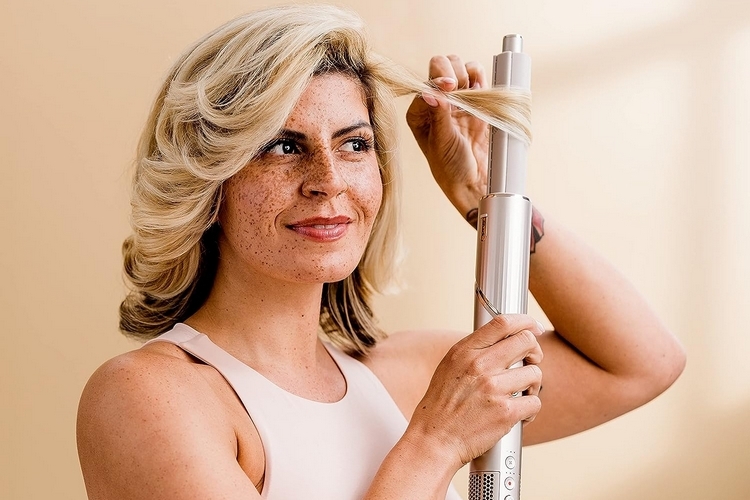 Many women we know of all ages love the Dyson AirWrap. It does a heck of a job styling your hair, after all. Naturally, teen girls are a big part of its demographic, with all the messing around they do with their locks. Only problem is, Dyson devices are way too expensive (all that innovating comes at a premium), so we're recommending this alternative, which mimics, pretty much, everything the AirWrap does at merely half the price (occasionally, even less if you get it on sale). Using swappable twist-off attachments, the device can curl, volumize, straighten, smooth, and dry hair at a fast pace, all while maintaining a very low level of heat to minimize any hair damage. It's one powerful hair styling tool that's impressively compact enough to fit in a drawer or a bag if they want to bring it to a sleepover.