Polycade Sente Arcade Machine Brings Wall-Mounted Design, Swappable Controls, And Magnetic Decals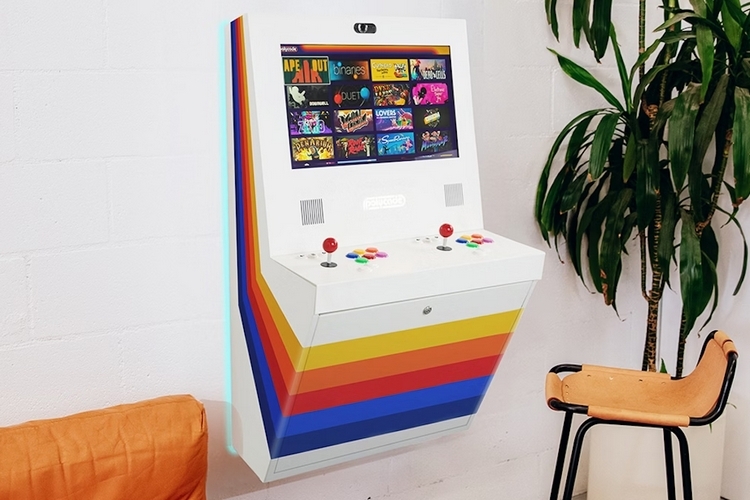 We're big fans of Polycade and their wall-mounted arcade machines, which give you a sleek, joystick-based gaming system for all your button-mashing needs without having to take up any floor space. Problem is, they're expensive, with both the two-player Lux and four-player Squadcade machines retailing for upwards of $5,000. With the Polycade Sente, the outfit is looking to make their arcade systems a bit more accessible.
Just like the Lux and the Squadcade, it's a wall-mounted arcade machine that you can use to play both old and new games alike, giving you a proper vintage-style gaming system while taking up a fraction of the space. In this instance, though, they made it a lot more affordable, coming in at less than half the price of their previous wall-mounted releases.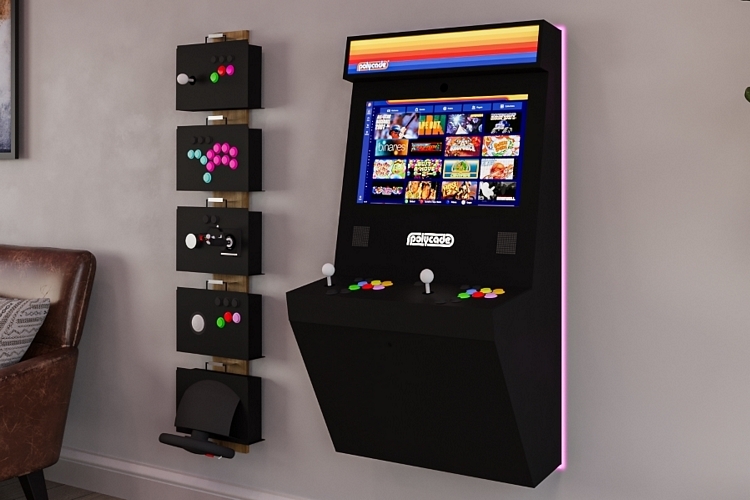 The Polycade Sente is more compact than their previous arcades, coming in at just 25.5 x 40.6 x 14.6 inches (width x height x depth), making it even more suitable for setting up in most homes. For reference, the Lux measures 30 x 48 x 17 inches while the Squadcade is even bigger. It's fitted with a 24-inch monitor with 1080p resolution, 60 MHz frame rate, and a 2-ms response time, so it's every bit a modern display, along with a pretty powerful 100W stereo system to accompany the visuals with explosive game sounds.
Unlike their previous arcade cabinets, this one comes with a modular control system. By default, it comes with a two-player setup, consisting of one joystick and six action buttons on each side (all Sanwa units). However, they offer additional control modules that can be swapped in via a plug-and-play system, including a four-way joystick setup, a single-player center mount control panel, three-inch trackball controls, a spinner plus eight-way fight stick, and more. There's also a pull-out tray underneath the joystick controls, by the way, which you can use to store a keyboard and mouse for playing modern games that work best with standard PC controls. Suffice to say, this offers a lot more flexibility than their previous machines.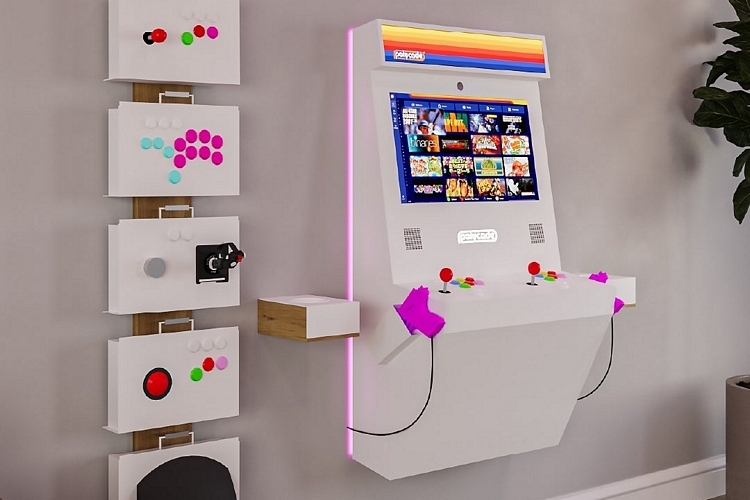 The Polycade Sente can be equipped with a mini-PC that runs on an AMD Ryzen 7 5800H CPU, an AMD Vega 8 GPU, 16GB of DDR4 RAM, and a 1TB NVME SSD. The PC runs Windows 11 and comes preloaded with the outfit's own Polycade AGS software with 24 preloaded games, although being a regular Windows PC, you can, pretty much, run any software you want, including Steam games, GOG games, and more. The PC is housed in the cabinet at the lower half of the rig, which is outfitted with all the connections required for the monitor, speakers, and controls, along with integrated power outlets.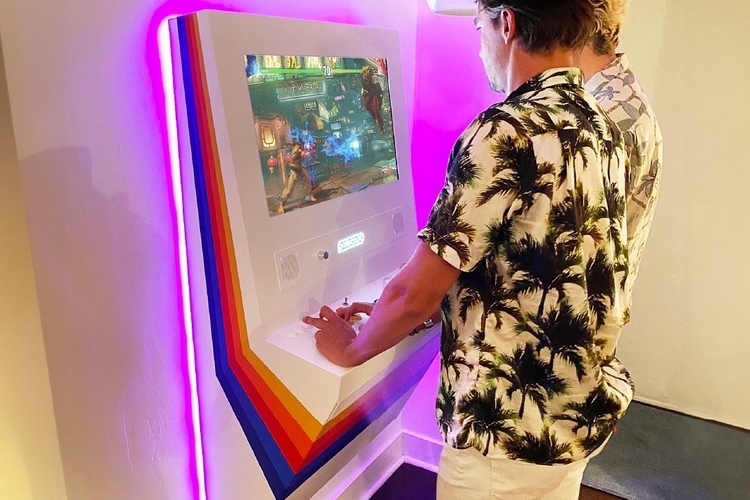 The cabinet is cut in powder-coated steel and finished in either a black or white coating. If you want to customize your cabinet, they offer decals and magnet graphics that you can use to easily dress it up. Of course, you can always make your own measurements and create your own decals once you have the system installed.
A Kickstarter campaign is currently running for the Polycade Sente. You can reserve a unit for pledges starting at $1,549.
Check It Out