Onyx Boox Palma: Finally, A Pocket-Sized E-Reader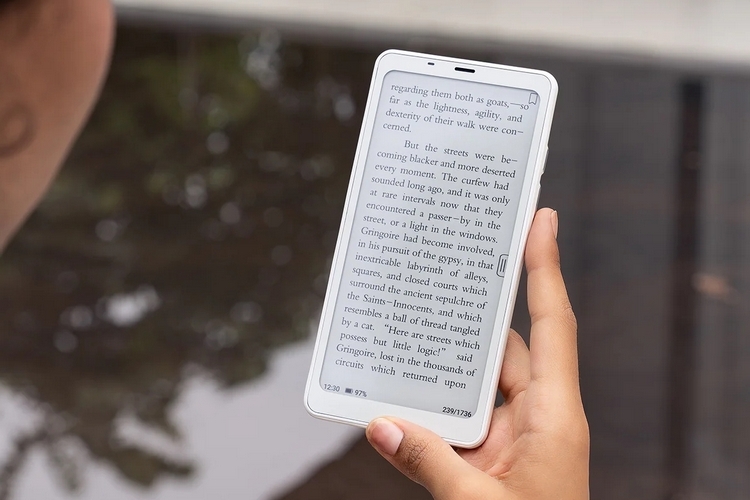 E-readers have long been considered to be the best way to read ebooks and other digital printed matter. Not only are they easy on the eyes like real paper, they also allow you to carry thousands of books on a single device. Only problem is, e-readers typically have screens that come in the same size as books, which means they're way too big to fit inside most pockets, requiring you to put them in a bag if you want to take them anywhere. The Onyx Boox Palma could change that.
A smartphone-sized e-reader, the device gives you the same paper-like E-Ink display as other devices in the category, but comes in a portable size that fits snugly inside your pants pocket. No need to slip it in a backpack or carry it in your laptop case – this is an e-reader you can comfortably drop in the front or rear pocket of your pants, giving you easy access to your books anywhere you go.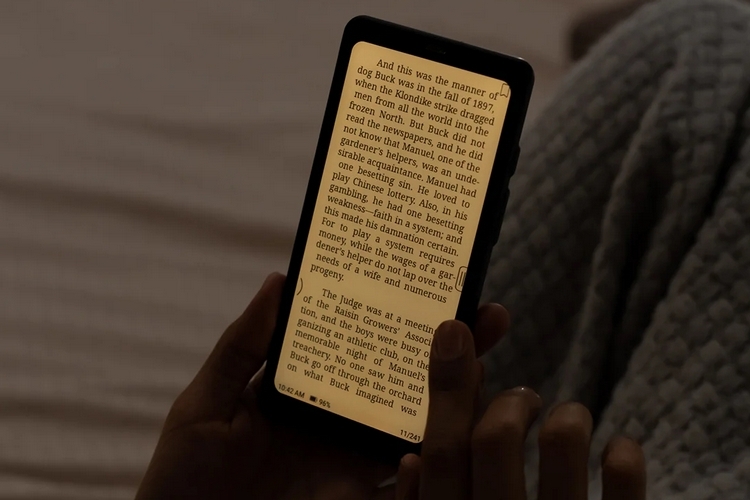 The Onyx Boox Palma comes with a 6.13-inch E-Ink Carta touchscreen display, which sports 824 x 1648 resolution (300 ppi) and adjustable front lighting to make it usable in low-light conditions. This smaller size allows it to fit in an enclosure the same size as many modern compact smartphones, making it a perfectly portable device. Of course, the smaller size also means you have to make the text smaller to fit them on the smartphone-sized slim display, which might not be ideal for those with imperfect vision. Fortunately, it has a G-sensor that automatically rotates the display like a regular phone, so you can read a book in landscape mode for better-looking layouts with bigger text sizes. At any rate, if you struggle reading small text on your phone, you'll probably want to slip on the prescription glasses when using this.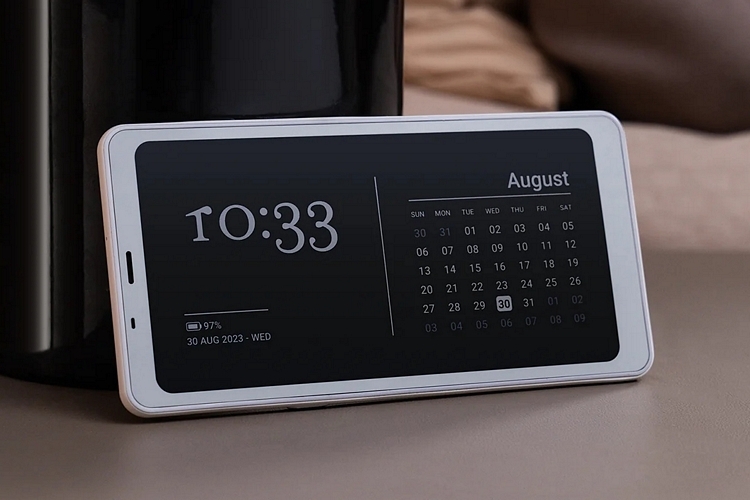 It actually runs a full Android build, albeit with a custom front-end that's tailored for the device's various functions. They do give it full access to the Google Play store, though, so you can install any ebook app you want, along with any other reading-focused app you might have in mind. In fact, you can use it to download practically any smartphone app, although those that require higher refresh rates will obviously look and perform terribly on the E-Ink display.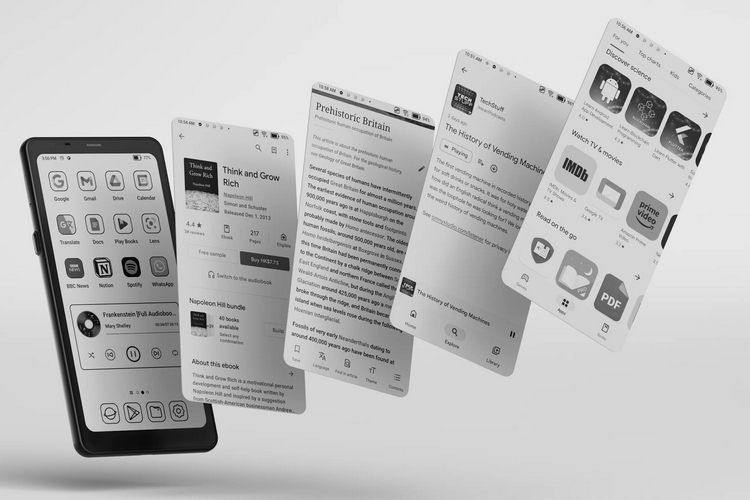 The Onyx Boox Palma isn't a smartphone, by the way, so there's no SIM card support whatsoever. It does have Wi-Fi, though, which you can use to download apps and books, as well as use compatible apps like text chats, browsers, music apps, and more. You can also sideload your own books directly via the microSD card slot on the right side. Other features include multiple physical buttons (very useful for turning pages on a book or scrolling through a long document), a 16-megapixel rear camera with flash, built-in mic, built-in speaker, and a water-repellent build that should let you use it safely on the go. There doesn't seem to be any stylus support, so you can't quite use it to take notes (a feature we'll likely see on its eventual successor).
The Onyx Boox Palma is available now, priced at $279.99.
Check It Out