New Leak Signals Massive Performance Boost for Samsung Galaxy S23
This site may earn affiliate commissions from the links on this page. Terms of use.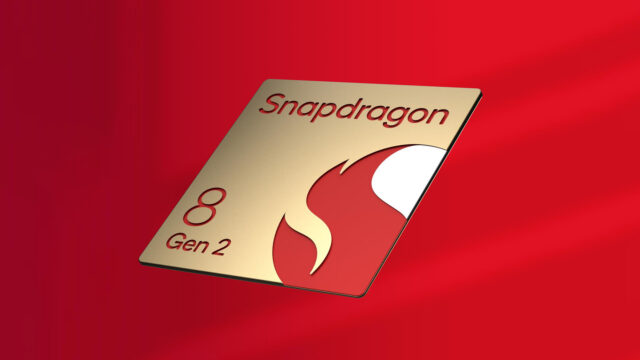 The new year is upon us, and among the first major releases will be Samsung's Galaxy S23 family. We already know a lot about these devices, thanks to leaks and Samsung's predictable update cycle, but the performance uplift compared to the S22 might be a nice surprise. According to a new leak, the Snapdragon 8 Gen 2 in Samsung's new phones will boost CPU, GPU, and AI processing by double-digit margins.
For the past several years, Samsung has split its flagship devices between Qualcomm Snapdragon and its own Exynos chips. While most markets got Snapdragon, South Korea and Europe had to make do with Exynos, which has lagged behind Qualcomm. An agreement between Samsung and Qualcomm earlier this year promised more Qualcomm-based Samsung phones, and it sounds like that means everyone will get Snapdragon-based S23 phones.
According to the latest leaks, that's a very good thing. Samsung leaker Ahmed Qwaider says that the Gen 2 chip in Samsung's next flagship will have 36% faster CPU performance, 48% faster graphics rendering, and 60% higher AI throughput.
The CPU numbers are both believable and impressive. When it announced the Snapdragon 8 Gen 2, Qualcomm claimed a theoretical 35% CPU boost, but that's based on reference hardware testing. Consumer devices often suffer from thermal throttling, and this was especially noticeable with the Snapdragon 8 Gen 1. Qwaider has also claimed Samsung has a new cooling setup that enables a small overclock for the Gen 2 chip, as well. If Samsung managed anything like the claimed CPU uplift, that would make a noticeable difference, particularly with prolonged use.
⭕️Exclusive
Incredible performance of @Snapdragon 8 Gen2 in #GalaxyS23Ultra S23+/S23

💥CPU 36%
💥GPU 48%
💥NPU 60%

The 4nm processor with cooling systems will improve performance battery consumption&heat under heavy use

In my opinion enjoy always have Snapdragon with Samsung😍 pic.twitter.com/l5YYs29yjV

— Ahmed Qwaider (@AhmedQwaider888) December 28, 2022
The 48% GPU performance boost is a little harder to swallow, but it's not outside the realm of possibility. Qualcomm said the new Adreno 740 GPU is about 25% faster in some benchmarks, plus it has support for the latest Vulkan API and ray tracing. The GPU in Samsung's version of the Gen 2 is supposed to be mildly overlocked as well, but that wouldn't account for all the gains. It's possible this 48% claim is based on benchmarks that lean on the API improvements present in the new chip, plus less thermal throttling.
Better AI performance is theoretically nice, but it won't make a big difference in daily use. For what it's worth, benchmarks on reference devices showed a more modest boost to AI processing. A 60% jump would be closer to what we say between the Snapdragon 888 and the 8 Gen 1.
This is all still just speculative — we won't know anything for sure until Samsung reveals the devices in February. Even then, we'll have to get our hands on the phone to confirm any of these performance metrics are sustainable under load.
Now read: