Meta's Unreleased Project Cambria Headset Allegedly Found in Hotel Room
This site may earn affiliate commissions from the links on this page. Terms of use.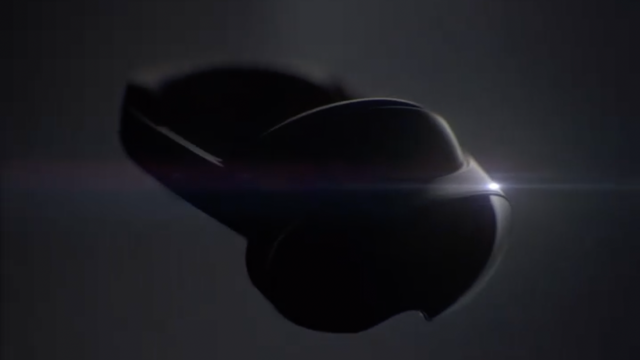 Meta is expected to unveil the much-anticipated Project Cambria headset next month, but there's not as much mystery now. Someone reportedly left the upcoming Quest 2 successor in a hotel room, which is only slightly worse than leaving it in a bar, a la the iPhone 4. Some images and videos of the device have now been shared online, showing off the new "Meta Quest Pro" branding.
It has been almost two years since the Quest 2 launched, offering a marked improvement in image quality. It was about the same size as the original Quest, though. When Facebook (now Meta) began talking about Project Cambria, it highlighted its slimmer profile and pancake lenses. We only saw a silhouette of the device at the time, and that's still the only official look at the device.
The new leak shows a piece of hardware (marked as an engineering sample) that looks very much like the official image. With the advantage of better lighting, you can see the improved cameras on the front of the visor. Unlike the Quest 2, Cambria will have full-color video passthrough, which was shown off earlier this year when CEO Mark Zuckerberg tried to pet a gremlin and do yoga.
The alleged Quest Pro doesn't have a strap across the top, but the visor has a larger forehead pad along with a corresponding dish on the back strap. Project Cambria is being designed for productivity more than gaming. If you're not jumping around, the simpler design is probably stable enough while also being easier to put on and remove.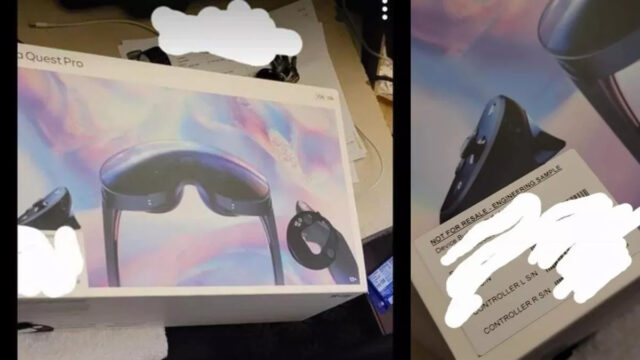 There is what appears to be a dial above the visor, and while we can't say for sure based on this low-resolution video, this could be a proper IPD (interpupillary distance) adjustment mechanism. The Quest 2 dropped the IPD slider, offering just three distinct settings that Facebook says should work for most people. The controllers have gotten an overhaul, too. They no longer have the ring structure encircling the controls, but they appear to have all the same buttons.
Pricing is still unknown, but Meta has confirmed it will cost much more than the Quest 2 (even after the recent price hike). A leak earlier this year pointed to an $800 price point, but Meta confirmed the real number is "significantly" higher. While it's fun to get a look at unreleased hardware, it's the functionality that will make or break a premium VR headset. Zuckerberg and co are deeply committed to making VR and the metaverse a reality. The company has previously said it expects to see one billion people in the metaverse by 2030, and Project Cambria is a big step in making that a reality.
Now read: