LG's New Phone Camera Module Could Do Away With the Camera Bump
This site may earn affiliate commissions from the links on this page. Terms of use.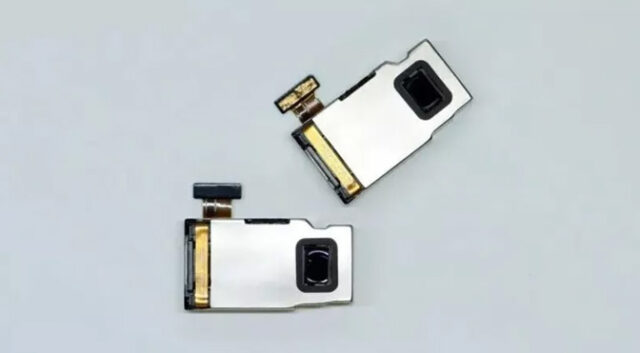 Phones have gotten a lot thinner over the years, but camera optics are an immutable product of physics. You need room for the lenses, and that means most phones have prominent camera bumps on the back. LG might have a way to eliminate that, though. LG Innotek has created a new camera module with 4-9x optical zoom and a thinner profile. It won't show up in LG phones because those don't exist anymore, but LG hopes its new partnership with Qualcomm will entice other OEMs to start using the "Optical Telephoto Zoom Camera Module."
Generally speaking, the greater a camera's focal length, the closer you can get to your subject. Longer lenses are also, well, longer. That's why most primary smartphone cameras are wide-angle, often joined by an ultra-wide and sometimes a telephoto zoom. The phones with the longest zoom lenses, like the Samsung Galaxy S22 Ultra, use periscope-style modules, which have the lenses folded over to run parallel to the body of the phone.
Traditional cameras often include the ability to adjust optical zoom levels, but that's rare in smartphones. Sony has developed a few adjustable zoom modules for its phones, but the LG Innotek version will be made available generally. The company says the new camera component was developed with micro-component technology to avoid a bulbous projection on phones. At the same time, it can swap between 4x zoom and 9x, which would otherwise require a bulky periscope module.
LG Innotek has partnered with Qualcomm on this project. The chipmaker isn't helping with the hardware, but it is going to ensure that the new Snapdragon 8 Gen 2 is optimized for LG's adjustable zoom module. LG Innotek hopes this will speed adoption of the module among OEMs that still make Android phones.
LG ended its smartphone efforts in 2021 after years of steep financial losses. Since then, various parts of the business have continued to devise new mobile technologies that could have been used in LG's phones, like a foldable screen that doesn't have creases and a stretchable OLED. The optical zoom module is just the latest technology that was too late to save LG's smartphone business.
Now read: