Here It Comes: Samsung Announces Galaxy S23 Unpacked Event
This site may earn affiliate commissions from the links on this page. Terms of use.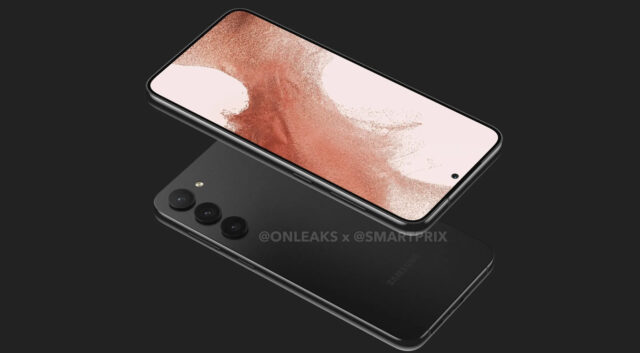 We already had a general idea when Samsung would reveal the Galaxy S23 family, but now it's official: Feb. 1. Samsung will hold an event in San Francisco, the first in-person Unpacked since the start of the pandemic. In addition to the phones, we also expect Samsung will announce a new generation of Galaxy Book laptops. We won't have details for a few more weeks, but that's not stopping Samsung from offering some early discounts.
The Galaxy S23 lineup has, unsurprisingly, been the subject of several leaks as we've gotten closer to release. We have the usual leaked renders, as well as some specifics on the camera and Snapdragon processor. It adds up to an iterative improvement over last year's Samsung flagships.
We expect three phones in the S23 family: the base model S23, the S23+, and the S23 Ultra. All three phones will adopt the more streamlined chassis design of the S22 Ultra — no large bump surrounding the camera lenses. The cameras will be modestly improved on the cheaper models, but the S23 Ultra will reportedly step up to a 200MP primary camera. On the inside, an agreement with Qualcomm probably means all markets will get the Snapdragon 8 Gen 2 chip in the S23 rather than an Exynos chip. The Snapdragon may also be overclocked in Samsung's phones.
Bring your epic moments into the spotlight.
Join us at #SamsungUnpacked on February 1, 2023.

Reserve now: https://t.co/dTlilFNoHy pic.twitter.com/OkLDlT2Tzk

— Samsung Mobile US (@SamsungMobileUS) January 11, 2023
We have less to go on with regard to the Galaxy Book 3 series. These will be Samsung's new high-end laptops, so it would be reasonable to expect 13th Gen Intel CPUs and high-resolution OLED screens. There will probably also be bundled styluses with some models. Based on leaks, the models will consist of a Galaxy Book 3 Pro and a Galaxy Book 3 Pro 360, plus Samsung's first-ever Ultra-branded Galaxy Book.
The Unpacked event will begin at 10 AM PST on Feb. 1, and the Galaxy S23 family should be on sale the following week. If you're planning to pick up some of Samsung's new hardware, you can register your interest now. Samsung will reward your go-getter attitude with $50 off the S23 or Galaxy Book 3, or $100 off of both. You'll have to pre-order after the announcement to use the $50 discount, but that's usually when Samsung offers the best values for trading in an old phone.
Now read: