Elgato Prompter Shrinks The Teleprompter To Fit On A Desktop Setup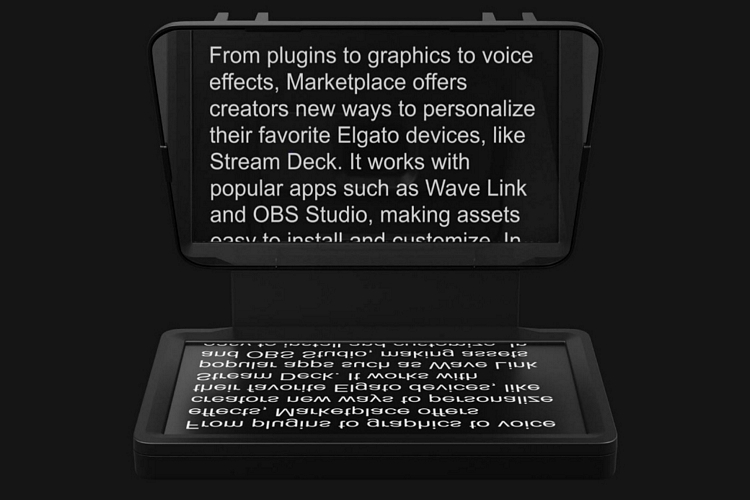 Livestreaming is big business nowadays, so it only makes sense that some streamers will want to make their productions look more professional. Elgato, in fact, has a range of products designed to help with that, from their game capture cards and Stream Deck dashboards to lights, USB mics, webcams, and more. The Elgato Prompter is the newest addition to their streamer-friendly product lineup.
You know those teleprompters that TV hosts, news anchors, and politicians use to read a long spiel while looking straight at the camera? Well… this is an affordable version aimed specifically at streamers. That way, even your favorite 500-viewer Andy can lock in eye contact with the camera the whole time they're doing a scripted ad read, scrolling through chat, or reading through a particularly cringe wall of copypasta.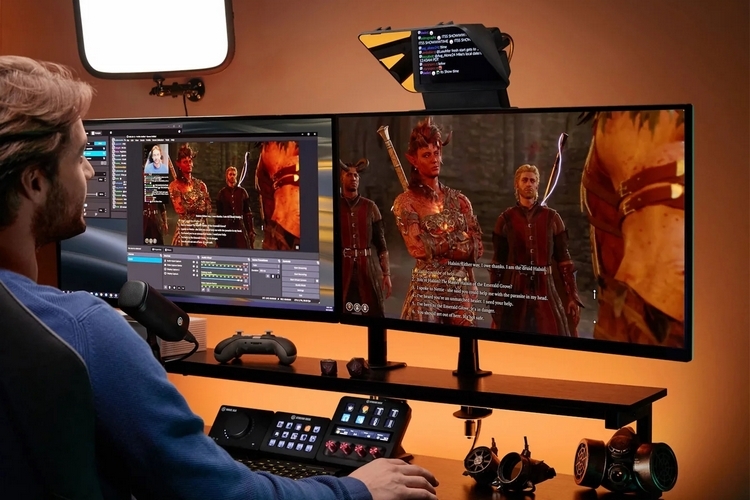 The Elgato Prompter consists of a horizontal screen and an angled two-way mirror above it that reflects everything that's shown on the display, so it, basically, works like a traditional teleprompter. Equipped with two 1/4-inch threads, it can be mounted on any compatible tripod, stand, or arm, allowing you to position it above the monitor, right around the same angle you put your webcam on. There's an opening behind the mirror whose size can be customized using swappable backplates and a mounting rack behind it that allows you to put a camera behind the device, with the lens going through the opening, so you can look straight at the camera while you read through your lines.
The rack is big enough to hold an actual DSLR, although the design allows you to adjust it to hold everything from mirrorless cameras and action cams to smartphones and webcams. According to the outfit, the opening on the prompter can support lenses up to 20mm, so it can capture you with a wide-angle frame, ensuring there are no awkward vignettes along the sides and corners even when you decide to go full screen.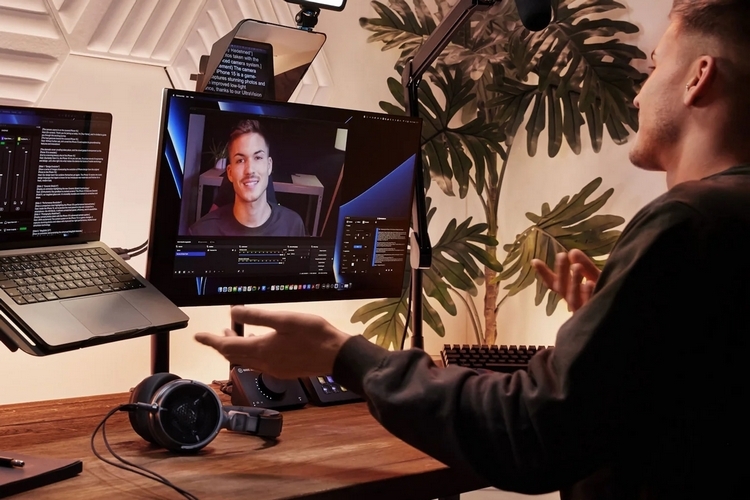 The Elgato Prompter has an integrated nine-inch display with a resolution of 1024 x 600 pixels, which is reflected on a beamsplitter glass that, the outfit claims, is specially crafted to mirror a crystal-clear picture from the front while being transparent from the back. A pair of cold shoe mounts on top allows you to attach accessories, such as a microphone or lighting. It connects to the computer using a single USB-C connection.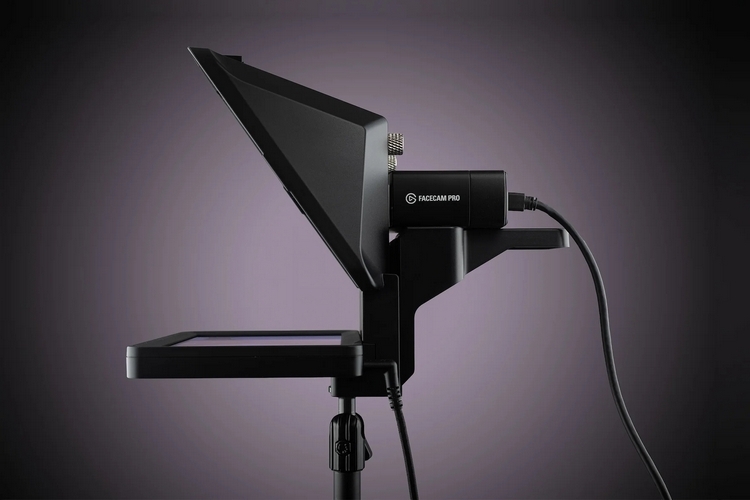 The device comes with access to the outfit's Camera Hub software, which you can use to control what gets shown on the display with options to show text for traditional teleprompter use, the stream chat, or a program window. That's right, it can function as an extra monitor, so you can just drag and drop any program window onto it. In fact, this makes it ideal for use with your voice chat software, allowing you to look at your chat participants while staring straight at the camera. Aside from controlling the teleprompter, the app can also be used to control camera and add effects to the scene to streamline your streaming setup.
The Elgato Prompter is available now, priced at $279.99.
Check It Out