DJI Osmo Pocket 3 Makes The Compact Gimbal Cam Bigger For Better Ergonomics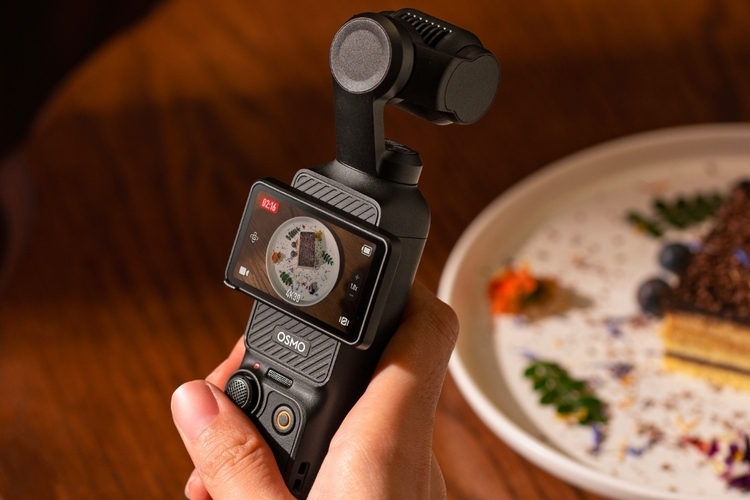 For the last few years, DJI has offered up the Osmo Pocket as an alternative to shooting smartphone videos. Its small size made it just as easy to carry as any smartphone, while the integrated grip and gimbal made it so much easier to shoot smooth, jitter-free footage for your vlogs. In an effort to make the camera as portable as possible, DJI arguably went too far in the compact direction, with a few users complaining about the tiny grip and the even tinier screen. The DJI Osmo Pocket 3 addresses both of those issues.
A noticeably bigger version of the handheld gimbal camera, the device gives you a bigger grip to hold it securely in hand and a bigger screen to make framing a whole lot easier even on the go. Sure, you lose some of the portability, but it should still be compact enough to fit inside most pockets (just with a tad more bulk than before).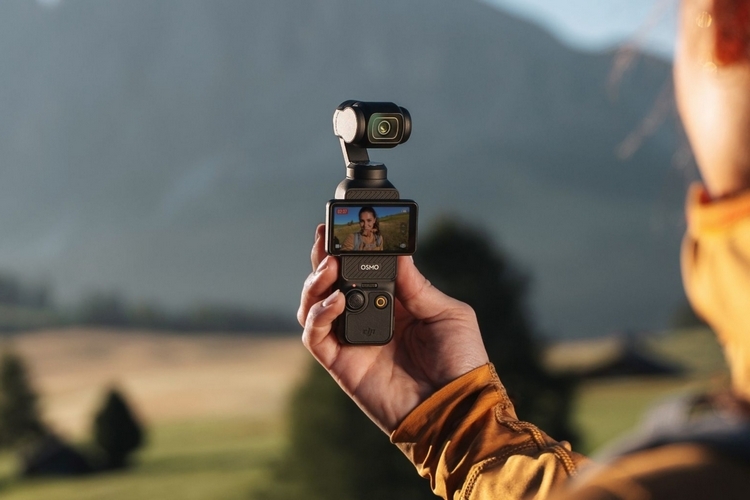 The DJI Osmo Pocket 3's bigger size allows it to accommodate a larger one-inch CMOS sensor that's paired with a 20mm f/2.0 lens, allowing it to shoot 9.4 megapixel still and 4K footage at up to 60 fps. There's a slow-motion mode that captures in 4K at 120 fps and even a super slow-motion mode at 240 fps, although that last one only shoots footage in 1080p. It has a built-in three-axis gimbal that provides mechanical stabilization for all your moving shots, with the ability to choose from multiple rotational speeds, so you can lower it for a more natural handheld feel or crank it up to handle intense shaking when you're on the move.
While the previous Pocket 2 was saddled with a tiny one-inch display, this new one gets a much larger two-inch OLED touchscreen panel, which should allow for easier framing and menu navigation. By default, it's mounted to the handle in portrait orientation to make it fit flush, although you can rotate it 90 degrees for a more traditional landscape orientation. And yes, the camera can shoot videos in both landscape and portrait, too.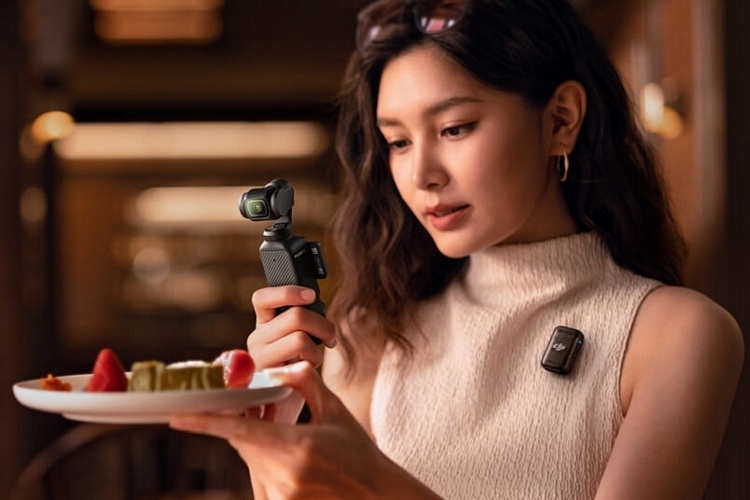 The DJI Osmo Pocket 3 comes with a number of intelligent features, including automatic face detection, dynamic framing, full-pixel fast focusing, and multiple follow modes. There's also a product showcase that automatically prioritizes the foreground and even a low-light mode to maximize video quality even in darker settings (reduces maximum framerate to 30 fps, though). It comes with three built-in mics that, the outfit claims, can record omnidirectional stereo sound while reducing wind and crowd noise, although it can also be wirelessly connected with up to two DJI Mic transmitters for even clearer audio.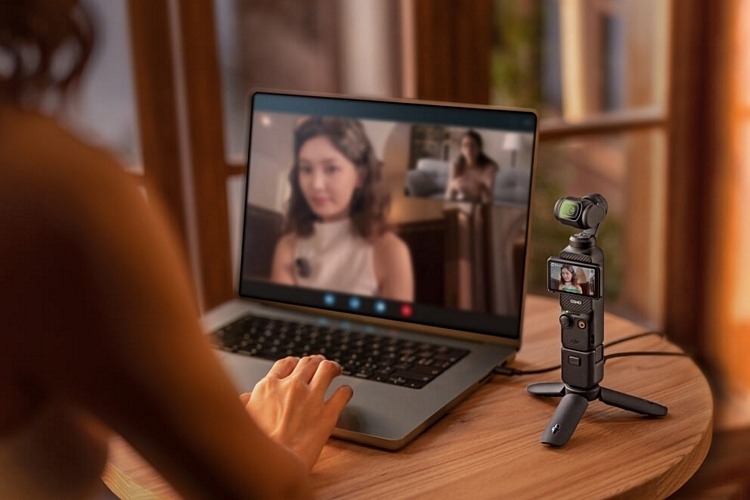 The onboard battery can shoot up to 166 minutes of 4K 60 fps footage between charges, allowing you to get a decent amount of video before needing to plug in. Other features include 4x digital zoom, various creative camera modes, a tripod slot at the base, and the ability to fast charge up to 80 percent in just 16 minutes.
The DJI Osmo Pocket 3 is available now, priced at $519.
Check It Out