Anker Solix F3800 Home Battery Boasts Unrivaled Accessibility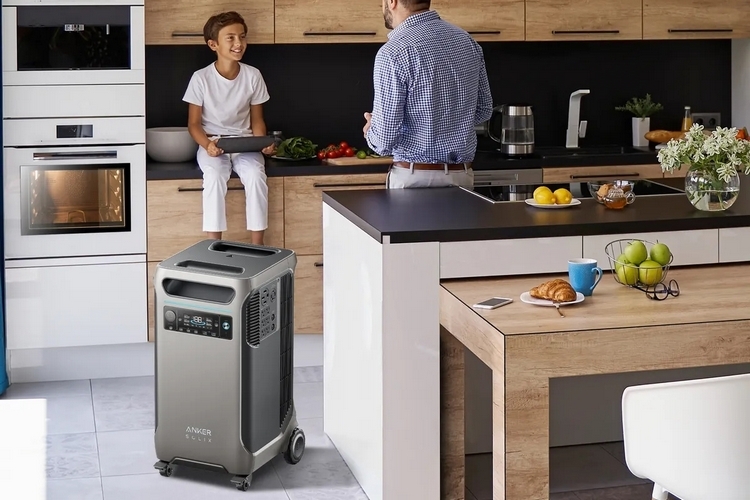 Power outages suck. There's no AC, no fridge, no TV, and not even a single light in the house turns on. Fortunately, you don't have to be stuck waiting for the power company to get things in order, with gas generators and backup batteries allowing you to keep the house powered off the grid. The Anker Solis F3800 is a new backup battery that's designed with this type of utility in mind.
Billed as "the most accessible home power solution," the device delivers enough output to keep your whole house running, from the AC and the fridge to various kitchen appliances and more. It's versatile, too, with dual voltage support, expandable output, expandable capacity, and the ability to integrate into a complete home power system when paired with the outfit's own Solix Home Power Panel.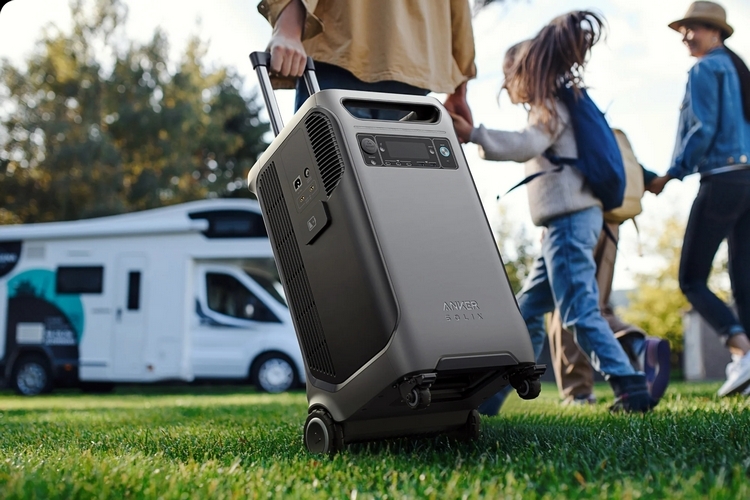 The Anker Solix F3800 houses a 3.84kWh internal battery with a 6,000W output, allowing it to supply a small household's basic needs pretty easily. It can also be paired to a second unit to put 12,000W at your disposal, so you can literally keep your house running as if there was no power emergency whatsoever. Each one can also be further beefed up with six expansion 3.84kWh batteries, so you can have a whopping 53.8 kWh rig with a 12,000W output at your disposal, which should be enough to power most homes for weeks (months, if you make a point of being modest with your power consumption).
It comes with outlets on the side, so you can plug items directly on the device, complete with a NEMA 14-50 port to charge your EV at 6,000W. Of course, if you want to properly set it up for home use, you can hook it directly to an inlet box to feed the onboard power to your electrical system (they offer an optional 10-circuit transfer switch if you need it), so you can turn on every light and plug in every single outlet at home like there's no outage whatsoever. You literally just plug it in, too, with no complicated installation required like other home power solutions.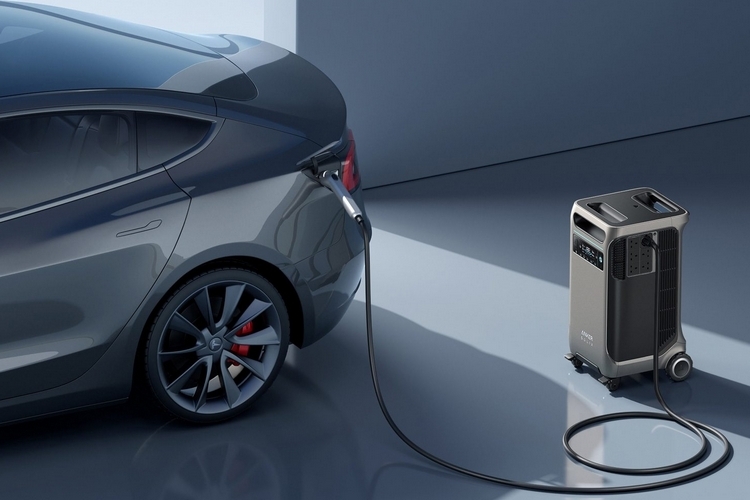 The Anker Solix F3800 can also be integrated with the Solix Home Power Panel to integrate it full-time into your home, with AC coupling allowing it to interact simultaneously with the grid and any grid-tied solar charging system you already have installed. According to the outfit, this can be installed by a single electrician in just a few hours, too, making it a relatively simple setup, despite sounding pretty complicated.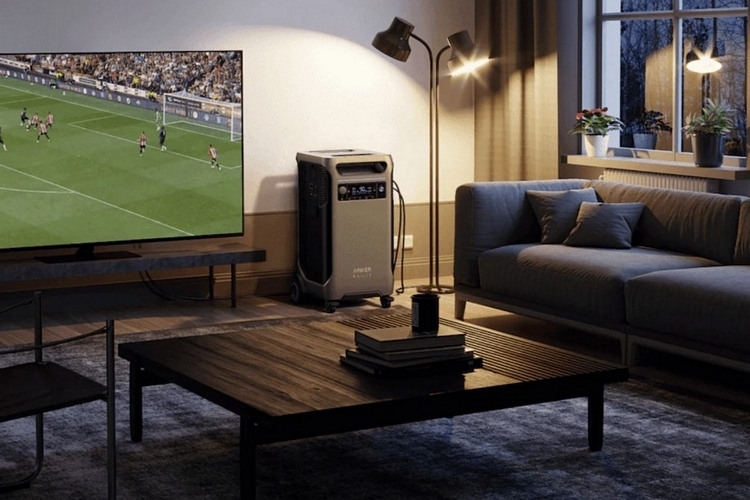 With this kind of full home power setup, the device can operate in any of three modes. The Self-Consumption mode uses solar power, the battery, and the grid in that order, with any surplus from solar being used to recharge the battery on the fly. In Time-of-Use mode, you can manually set peak and off-peak hours using the app, with the battery powering your home during peak hours and recharging during off-peak periods. Lastly, there's an Automatic Backup mode that only engages the battery when a power outage from the grid is detected.
A Kickstarter campaign is currently running for the Anker Solix F3800. You can reserve a unit for pledges starting at $2,599.
Check It Out